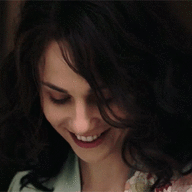 DADA 1-3 | Duelling enthusiast
Messages

291
OOC First Name

Amanda
Blood Status

Mixed Blood
Relationship Status

Single
Sexual Orientation

Bi
Wand

13.5" Fir with Core of Basilisk Skin
Age

27
I decided to jump on the plotting post bandwagon for the new year. However, I want to focus on my two characters at the school. My goal is to make both of them even more active this year. I would also like to join or start more open topics with them. Sorry for the lack of pretty photos/gifs, I am lazy and graphically-illiterate. As always, you are free to reach out to me if you're interested in RPs with my other adult characters.

Lydia is now in her second term of teaching Defense Against the Dark Arts for Years One to Three. While she's still a rookie, she's starting to feel more comfortable in her position. She is not the most "fun" professor, and she's a stickler for rules and safety. Since she is fairly young and new to teaching, she is learning and making mistakes as a professor herself. She is a duelling enthusiast and does amateur duels outside of the school on breaks. I would like to get her involved with the SDA in some capacity. If you want Lydia to crash one of your student threads, message me. (I might end up in the thread anyway, who knows

) Similarly, if you want to prank my professor, shoot me a PM!

Seeking: Interactions with students, professors, and other HNZ staff


My second-year Hufflepuff and only student. Of note, she is a large kid for her age. No, she doesn't have giant's blood, but it's a family trait that she's starting to feel more self-conscious about. She was picked on for it once later last year and it could happen again. Tilly is adventurous and fun-loving. She's kind-hearted by nature and doesn't have an evil bone in her body, but she is no pushover and will stand up for herself and others. Tilly would love to join the house Quidditch team this year; if she doesn't make it, she plans to practice harder and try again in the future. She could be found on the pitch several times per week. Yes, she's related to Professor Drage (first cousins) but she doesn't advertise this. It's still kind of weird, you know?

Plot: at some point, Tilly is going to start digging into her family's history, and it'd be fun to have someone investigate with her. Her biological grandma was the infamous Thorine Dolohov (see Site Plot ) and learning about her is going to turn Tilly's world upside-down a little. I've toyed with the idea of Tilly eventually becoming an Auror, but I'm not sold on that yet and really don't want to commit to a career since hey, she's only twelve right now!

Seeking: Interactions with students, professors, and other HNZ staff. She can use friends, frenemies, acquaintances, bullies, etc. etc.