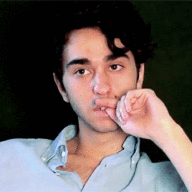 Messages

926
OOC First Name

Kris
Blood Status

Unknown
Relationship Status

Interested in Somebody
Wand

12 Inch Whippy Holly Wand with Mermaid Scale Core
Age

06/2040 (18)
Without their OWLs this year, Sawyer was relieved that classes felt at least minutely more mangagble than they had last year. At the very least he was able to leave the room without feeling like he was constantly forgetting something important. The downside of this being he had a lot more brainspace back for thinking. Or overthinking. And he'd certainly been spending more than enough time doing just that when it came to things with him and Essie.
The problem was he liked her. He really liked her. And she liked him! She'd told him as much over Yule. So why couldn't he bring himself to stop dancing around that fact and actually ask her out properly, no safety net? It was dragging him down and with the Ravenclaw Quidditch season officially in the dirt, Sawyer wasn't sure how much longer he could go without his brain exploding from it all.
Leaving Transfig, Sawyer slowed as he slung his bag over his shoulder, eyes lingering on Harper as she left the room. She'd seemed pretty intense all class herself and Sawyer wondered maybe there was a solution there. Harper had been a good ear for his relationship woes in the past, it couldn't hurt to try it again. "
Hey, Harper, how's it going? What's your take on Professor Abberline? Better or worse than Styx?
" He asked, jogging slightly to catch up with her in the hallway as they filed out of class.