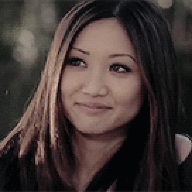 Messages

422
OOC First Name

Maria
Blood Status

Mixed Blood
Relationship Status

Too Young to Care
Wand

Straight 14 Inch Sturdy Pear Wand with Veela Hair Core
Age

19 (11/2041)
Xiuying had a mix of emotions for the upcoming game. This was her first game as captain and she wanted to try and do well as captain. She had made sure to turn up early to the pitch to set everything up for practice, extra brooms if players needed and anything else that players may need. The weather was a little cloudy and there was a bit of wind, but hopefully, it didn't affect anything too much.
Xiuying stood on the pitch as she waited for the rest of the players to make their way to the pitch. She smiled when everyone arrived.
"Hello! Alright, everyone! I'll try not to talk for too long so we can get started with practice as soon as possible"
Xiuying starts off with a smile.
"We have our game with Gryffindor real soon, so practice as much as you can and do the best you can. Make sure to do your part. Chasers, take turns with the quaffle as well as trying to pass the quaffle to each other. Beaters hit the bludgers but also try and defend the seekers. We got this!"
Xiuying says with encouragement. She hoped that she was encouraging enough.
Out of Character:


No arrivals are needed! Just go right ahead and play!