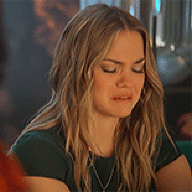 5th year | heta social chair | friendly | clumsy
Hey everyone! So this time around, I'm just going to post I think need some more developing, and characters I would like to roleplay more with.
Issac Jacobs | Gryffindor | 2nd Year
Procrastinator, Talkative, Loud, Risk-Taker,
Loves: Quidditch, Food, Games, Outdoors
Needs: Friends, Enemies, Older Sibling like relationship

​

Alexander Rogers | Ravenclaw | 1st Year
Stutterer, Adventurer, Artist, Animal Lover,
Loves: Animals, Art, Music, Adventure,
Needs: Friends, Bullies (I need to add drama into my characters), Mentor

​
Harrison Jacobs | Magical | 23 Years Old
Flirty, Prankster, Party-Animal, Kind
Loves: Fashion, 70's-80's Music, RomComs
Needs: Friends, Love Interests or Flings (Male or Female)

He went to Hogwarts Scotland (Gryffindor) and works at Gladrags, if you want to do something around that.

​

Quinn Mercury | Magical | 34 Years Old
Gullible, Curious, Energetic, Stubborn,
Loves: Travelling, Surfing, Outdoors, Romantic Films
Needs: Friends! Unknown family members

She went to Ilvermorny (), Otago University (Study to become a Teacher) and works as a Muggle Teacher, if you want to do something around that.

​
Giselle Miller | Unsorted | 10 Years Old
Loyal, Sweet, Dishonest, Bossy
Loves: Plants, Drama, Ghosts, History
Needs: Friends, Enemies

​

Richard "Ricky" Andrews | Unsorted | 10 Years Old
Humorous, Blunt, Ambitious, Loyal
Loves: Skateboarding, Pranks, Comics, Puns
Needs: Friends, Enemies

​
Okay, So that's most of my characters lol, if you'd like to do something with Samantha, you totally can, just let me know. I was also thinking to expand her family a little more (Extended family) but I would be cool if some roleplayers could roleplay the characters, as it might be slightly more easier I guess? But do let me know if you're interested in creating extended family members for Samantha, or in creating siblings in general, because I'm really interested in doing that.
If you have any questions on my characters, please do let me know. I also know I post a lot of plot threads, but I just find it easier haha