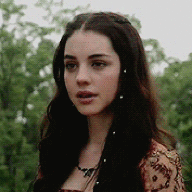 Creative / Loyal / Plants
Messages

365
OOC First Name

Soho
Blood Status

Muggleborn
Relationship Status

Single
Wand

Knotted 13 1/2 Inch Sturdy Walnut Wand with Mermaid Scale Core
Age

July 18 (12)
Hello! So I've made some new characters that are coming in the next year and I wanted to do some RPs with them before going to hogwarts so that they can make some friends (and enemies

) I'll also be posting my current firsties because I'm having a lot of fun roleplaying them. If I haven't replied to a thread, feel free to let me know.

Saira Lykims / 1st Year / Slytherin
Saira's the first character I created, but I don't think I've done enough interactions with her, hehe. Saira is reserved and quiet most of the time, but to people who she likes/close with, she is caring and adventurous. She cares for her grades even though she doesn't have any certain passion for any classes. She's open to talk about her feelings with people she likes. She follows the rules most of the time but breaks rules when she wants to. She can be impatient and will do most anything to get what she wants. She likes to play the guitar, but she knows how to play the piano and violin. She also likes animals and plants. She's not a big fan of sweets but she likes mint and sour things. She doesn't have any goals right now but I'm planning to try and make her a prefect.
Needs:
Friends & People to dislike, someone to make her realise she likes girls too "(aka a crush)
Lillith Montgomery / 1st Year / Hufflepuff
Lillith is my baby. She's the sweetest little thing and will go over and beyond for anyone, even if they just met. Lillith loves being active and enjoys to run. She's recently learned to love climbing on trees thanks to a friend(thanks Ana). She also loves to dance, and can (and will) dance anywhere spontaneously with or without music; in a classroom, on an empty field, and especially in her room. She will break the rules any time she feels like it or when she gets bored and doesn't really like rules at all. She hates boredom and insincerity. She can come off as vain or overconfident because she loves herself (maybe too much). She wants to become an animagi and also wants to be part of the hufflepuff quidditch team.
Needs:
Friends, enemies (who she's going to be really nice to btw)

Valentine Addington/ 10 Y.O. / Unsorted
Val's a new character who I developed and was technically created by Maria. He has a twin sister who he's really close with. Val is direct and straight to the point which most of the time comes off as rude. He puts up a small wall around him and other people except to his twin sister because they used to move a lot for school. He can take a bit of time for him to be comfortable with you, but when you do, you can guarantee you just gained a pretty reckless and rowdy friend. He is negligent and doesn't care about his grades, but oddly gets pretty high scores. Val hates his name and likes to be called Val which can get confusing with Valencia having the same first few letters. He likes to swim, skateboard and likes older music. He doesn't like lying and studying. He doesn't have any goals at the moment.
Needs:
Friends, enemies, a LOT of people to dislike

Aerin Park / 10 Y.O. / Unsorted

So.. if you watched avatar.. She's practically Toph. I thought it would be fun to roleplay as her so I decided to make a character similar but different as her. Aerin was born blind but she is very capable of doing things herself and is pretty independent. She's a pureblood (if the application for that goes through) and so she puts herself on a small pedestal. That doesn't mean she's discriminatory against other people though, she just thinks this secretly to herself. She's abrasive and sarcastic and jokes about herself a lot, but if anyone else tries to make fun of her she'll hit the hell out of you, either with words or with her fists. She does boxing and has been an archer (note: yes, blind people can do these things! i've done my fair share of research for this character) since she was 8. She likes music and flowers and doesn't really like people telling her what to do, babies and slow walkers.

Needs:

Friends, enemies, some people to dislike, a friend to help her on the first day of hogwarts because I'm not sure bringing a dog would be very good in a crowded room like the dining hall.

Note:

I want to add that her blindness has not yet been approved as it's been advised to do this once she gets into hogwarts. If it does not get approved, I will keep almost everything the same except the fact that she can't see.​

Additional Character/(s):


Lelo

: A house elf who was badly abused in a pureblood household before hogwarts. The owners threw him away after an incident. He was "foundt" by the old headmaster of hogwarts and has been working there ever since. He likes to help students out.

(Note: his application for a house elf still needs to be approved, but when it does feel free to just dm me and ask for him to be in a thread)

Additional Note:
! If you've got anything else in mind, always feel free to reach out to me!​
Last edited: