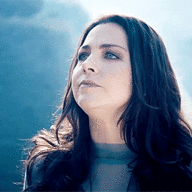 Seer, Mother of twins, Divination 3-4, inner eye
Hey all.
This is not really an absence post. It is more an appology. I am still here. And on for about as much as before. But I am afraid I am just being a little slower to reply. I am trying to and I have been trying but my muse is just a little distracted at the moment. I have spent two evenings looking at the same thread I am meaning to reply to and have only got about three sentences written. My work roster has also changed. And while I am not working many more hours I have lost my one free early evening a week which is not good. And my days are weird days working between the two pharmacies in town. Which is taking a bit to get my head around. And I am about to jump into a busy assignment season.
So to those who are waiting for replies for threads from my I am getting there and appreciate your patience.
Mia.