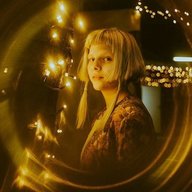 Messages

308
OOC First Name

Mia
Blood Status

Mixed Blood
Relationship Status

Interested in Somebody
Age

14 (08/03/2043)
Niamh had been excited when she heard that she had been appointed the new leader of the conglomerated arts club. She hoped that she was able to win it in a way that felt true to her and inclusive to everyone but most importantly had hoped that she would be able to fill the rather large footprints that Casper had left behind. Today was her first meeting, and she had been busy planning all of the different things that she could have done, but on their planning meeting, she and Eugene had decided how to start it.
She had arrived at the club early and had started setting it up. The event was themed as
anything goes
reality aiming to show the variety of the club. She had the kitchen set up with a few recipes and ingredients, and the studio at the back was set up with music ready for dancing. There was a variety of papers, fabrics, ribbons and buttons and other items out on the table for a variety of crafts including scrapbooking and origami, and directions for origami and friendship bracelets. And in one of the other rooms paint pencils, with canvases and drawing paper. The music rooms were set up, with one of them set with poems, and scripts for those more dramatically inclined. She watched as people arrived smiling and greeting them. Once it seemed like most people were there, she stood up.
"Hello everyone. Welcome to the Conglomerated Arts Clubs' first event of the year. I am Niamh or Sky, and I am the new Conductor of Crafts. Eugene is still here as the music meistro"
she said. Looking around the room seeing a lot more familiar faces than she would have thought.
"For today's event, anything goes. We have a variety of stations set up showcasing the different aspects of the club so free free to give anything a try. Mix different aspects up. There are no rules. Nothing is wrong, this is art after all"
she said her eyes glancing to Renata who always said that she liked art but was not good at it. which was something sky had insisted that was not the case.
"and if you don't know what you want to do or want to try something new. we have a couple of dice here that you can roll and find something to try"
she said. Holding up two dice each the size of her hand with things written on the faces.
"Eugene, did you want to say a few words?"
she said stepping slightly to one side feeling relief that she had managed to make it through without messing up.
Out of Character:

open after Emzies posts with Eugene. Basically, there are no rules. Just have a play, experiment with different kinds of 'art' mix things up and have fun.