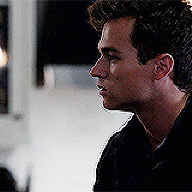 Stutterer | Adventurer | Artist | Animal Lover
Alexander Edward Rogers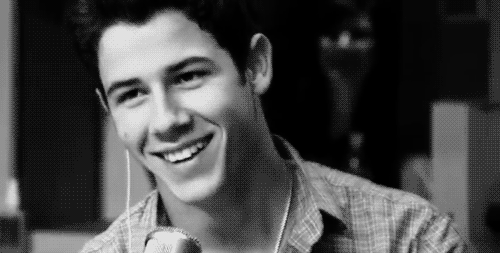 ​
Full Name:
Alexander Edward Rogers

Meaning:
Alexander: Latinized form of the Greek name Αλεξανδρος (Alexandros), which meant "defending men" from Greek αλεξω (alexo) "to defend, help"
Edward: Means "rich guard", derived from the Old English elements ead "wealth, fortune" and weard "guard"
Rogers: Derived from the given name Roger. (Roger: Means "famous spear" from the Germanic elements hrod "fame" and ger "spear")
Why:
-

Date Of Birth:
August 4th 2039

Nicknames:
Alex: Alex is the name that most people use, as Alex feels that Alexander is too formal.
Xander: A nickname his mother calls him. He doesn't like it when other people use that name. He only allows his mother to use this.

Zodiac Sign and Element:
Leo: People born under the sign of Leo are natural-born leaders. They are dramatic, creative, self-confident, dominant and extremely difficult to resist, able to achieve anything they want to in any area of life they commit to. There is a specific strength to a Leo and their "king of the jungle" status. Leo often has many friends for they are generous and loyal. Self-confident and attractive.
Fire: This is the element that represents energy itself, and even though there is a lot of earthly energy in the element of Water, it cannot be compared with the amount of energy that lives in the Sun, even though they might be equally important to the human race. The element of Fire is represented in the zodiac through Aries, Leo and Sagittarius. These signs truly uplift the strength of the Sun and each individual born as one of these Sun signs have the assignment to nurture and cherish their emotional side. They often have to be trained for compassion and a deeper understanding of other people

Blood Status:
Half-Blood: Alexander's mother is a muggle and his unknown father is a wizard.

Wand:
TBA

Hometown and Birthplace:
Wellington, New Zealand

Nationality and Ethnicity:
Kiwi

Hogwarts House:
TBA

Appearance:
Alexander is slightly short for his age. He has light brown eyes and a wild mope of curly hair. His style his either black, grey or while with some pop of colour with it. He has a birthmark that is shaped like a small heart that is placed on his upper arm. He also has some beauty spots that are placed on the lower, right side of his face.
Portrayed by: Nick Jonas Noah Jupe

Personality:
Alexander is a shy but kind person. He is always quiet and doesn't like loud noises. He likes to follow the rules and not break them. But he is also curious about things. He loves art and music. Since he loves music, he plays a few instruments like guitar, bass and piano. Alexander is a quiet person, he is a quiet speaker, he doesn't like to speak loudly. Alexander loves to paint and sketch a lot. He has a sketchbook where he does random sketches and also writes song lyrics in. He only has very few friends, as he is too shy to even make friends. Alexander is also stubborn and absent-minded. He always is determined to have things his way and always daydreams, forgetting or not always focused on what is happening around him. He doesn't like sports very much but if it something he is into, like running, then he'll be up for that. Alexander also loves with animals. He loves to learn and interact with them. He finds animals facinating and loves to learn more about them.
Alexander's Family Members


Name: Charlotte Louanne Rogers | DOB: May 5th 2002
Relationship: Mother | Blood Status: Muggle
Occupation: Muggle Nurse


​
History:
Alexander is an only child to the Rogers family. He was born in Wellington, New Zealand. his father and left his mother and him when he was around the age of one. He never knew why his father left, has his mother would never tell him why. When growing up, Alexander was always bullied. His bullies liked to pick on him because of how he would always stuttered whenever he talked and apparently was different from everyone else. He didn't have many friends. He only had one friend, but she had moved away when they got older. When Alexander got his letter, letting him know that he was off to Hogwarts in New Zealand, he was confused and thought that he was being pranked by his bullies. He told his mother about the letter. He had never seen the shock and possible embarrassment on his mother's face before. When his mother had told him about him being a wizard, he never believed her at first, thinking that she was along with the prank that his bullies had made on him. When he realised that this was all true to him, he was in complete shock and decided to learn about the world he never knew existed until now, and did as much research on the wizarding world as he could, before going to Hogwarts.

Extras:
Fears: heights, clowns, confined or crowded spaces
Interests: Art, Music, Movies, Books, Animals
Dislikes: sports, flying, crowds
Last edited: