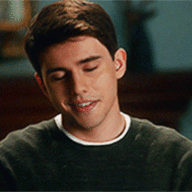 ⚽7th year | Co-capt | Confident | Funny | French😎
Messages

822
OOC First Name

Daphne
Blood Status

Mixed Blood
Relationship Status

Single (Looking)
Sexual Orientation

Bisexual
Wand

Curved 16 1/2 Inch Unyielding Maple Wand with Hippogriff Feather Core
Age

8/2042 (16)
Louis was feeling pretty nervous about this, but pretty excited too. Here he was, with his brand-new captain's badge. He knew he had to share the position, but he was still proud of himself for achieving this, even if it was only for a year. He addressed the team first.
"Hey everyone, as you can see, me and Zephryn are your new captains this year. So if there are any questions about anything, you can ask either of us."
He said with a smile.
"I want you all to treat this tryout as our first unofficial practice, so do your best even if your spot on the team is guaranteed. And please try to help the people trying out by playing with them and not just with the people you know."
He told them. He then waited for the students trying out to gather themselves, smiling at them confidently. When he was pretty sure everyone was here, he spoke.
"Bonjour and welcome to the Gryffindor Quidditch tryouts. I'm Louis Aclott, one of the captains of the team this year. If you want to try out, please clearly state your name and the position you want to play. Then show us what you can do!"
He looked to his co-captain.
"Anything to add?"
| Position | Player |
| --- | --- |
| Seeker | OPEN |
| Beater | OPEN |
| Beater | Aurora Archer |
| Chaser | Zephryn Spencer |
| Chaser | Soren Gates |
| Chaser | Louis Alcott |
| Keeper | Genevieve Fuentes |
| Alternates | OPEN |
Out of Character:


Returning team members must post to keep their spot on the team. Alternates must try out again!

First years are not allowed to try out unless there are still spaces that need to be filled. If you have a first year that's interested shoot me a PM.


Last edited: