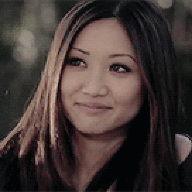 6th year | goofball 🤪 | claw captain 🦅
Messages

341
OOC First Name

Maria
Blood Status

Mixed Blood
Relationship Status

Too Young to Care
Wand

Straight 14 Inch Sturdy Pear Wand with Veela Hair Core
Age

17 (26/11/2041)
When Xiuying was asked to be captain this year for the Ravenclaw team, she couldn't turn down the offer and was super stoaked. The Ravenclaw girl made sure to be at the pitch a little early to set everything up for the tryouts, which Xiuying was a little nervous to prepare. The weather wasn't all too bad, it was a little cloudy and the air was cool. She had hopes that they were going to do great this year no matter what.
Xiuying stood on the pitch as she noticed that people were walking towards the pitch, she was excited, but couldn't help but be a little nervous too. She smiled as players arrived.
"Hi everyone! Welcome to Ravenclaw tryouts!"
Xiuying says as she couldn't help but give a nervous smile as she welcomes the players.
"I'm Xiuying, and I'm the Ravenclaw captain if you couldn't already tell,"
Xiuying says with a chuckle. Xiuying turns to the returning players.
"Returning players, you know what to do, get all warmed up and feel free to help out those that are trying out,"
Xiuying says with a small yet encouraging smile. After the players made their way up into the sky, she turned towards the new players that are trying out.
"For those that are trying out, just state ya names and what position you're trying out for,"
Xiuying says with a small smile. She then moved towards the box and releases the balls for tryouts.
"Let's get cracking!"
Out of Character:


Welcome to Ravenclaw Tryouts!

Just a few reminders before we get started!


Returning players are guaranteed their current position as long as they post an attendance post!
If you were an alternate last year, you will need to try out again. New players or returning alternates please state and include your character's name and the position they want to try out for, before posting your try-out post.
Tryouts are open for second years and above! If you have a first-year that is interested in trying out, please PM me!
If there are any questions or concerns, please don't be afraid to reach out and PM me!

Have fun and good luck!!