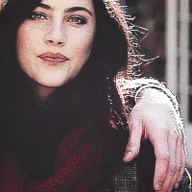 Clever- Mischievous- Snarky- Angry- Self Hating
Sapphire was thrilled to be back at school. Being away from the Home was always good, but it was more than that. She had friends now, people who were happy to see her, people who saw her instead of through her. It was a bit odd, but she liked it. She had a family now, and they were just as annoying as she had thought they'd be. She could actually say she loved them... or at least, loved some of them. She was part of a team now, and she was proud of it. She loved Quidditch practice. And she was enamored with her school work.

The schedule Kira had proposed was brilliant. Sapphire wasn't bored with her classes. It was Saturday, and she was on her way back from the library with a textbook on the different breeds of dragons. It was absolutely fascinating. Even if they hadn't been covered in her Care of Magical Creatures class yet, she wanted to be prepared in case they were. It wasn't often Sapphire had her nose in a book without being in a quiet corner; she could recall twice that she'd been caught reading on the move.

If she had been any sort of patient, she could have avoided what happened next. But with her attention drawn to the book in her hands, she didn't realize she'd already come upon the stairs. She stepped right on the end of the last stone. Her foot jerked out of from under her at the sudden lack of support, and Sapphire started to slide down the stairs. She let out a startled cry as she began to topple, throwing out her arms to catch herself. She managed to stop after riding down about a dozen steps. She sat there a moment, arms out on either side of her, her eyes wide as she waited for her heart to slow back to its normal rhythm.