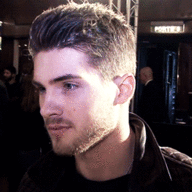 a styx, what do you expect?
Messages

281
OOC First Name

Kaitlyn
Blood Status

Pure Blood
Relationship Status

Too Young to Care
Wand

Curly 11 Inch Rigid Blackthorn Wand with Basilisk Skin Core
Age

8/12/2046
Cassius Styx was glad that he was back in the school, but he was also wondering if things would be better this year. It just might be because of the fact that he did not have to put up with flying anymore. He really did not want that. He wanted to be on top of the other classes and not leave with nausea. Though if he took muggle studies next year, he might be doing that anyway. It might help him understand why they were so dumb and such. But then again, he did not want to waste his time with something like that anyway. He just did not have long to figure it out. Cass left the Slytherin dorms and stretched his arms as he started to walk along the dark corridors. It was definitely one of his favorite places to be, and it was not because he was a Slytherin. Or maybe it was. It did not help that most in his dormmates were too weak for him to hang out with, except Terror since Terror sort of freaked him out.
"But what am I going to do? Things are so boring right now."
​
Last edited: