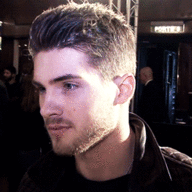 arrogant • supremacist • prideful
Messages

322
OOC First Name

Kaitlyn
Blood Status

Pure Blood
Relationship Status

Too Young to Care
Sexual Orientation

Demisexual
Wand

Curly 11 Inch Rigid Blackthorn Wand with Basilisk Skin Core
Age

8/12/2046
CASSIUS STYX'S RELATIONSHIPS


​
FAMILY

ANASTASIA KATSAROS: MOTHER
Admires her; does no wrong
Listens to her absolutely
Protective of her
"My mom is like a goddess. I love her and will back her up no matter what it takes. She deserves everything a
mother should have. She taught me everything I know, and is where I got my values."​
HADES STYX: FATHER
Wants acknowledgement
Idolizes him
Wants attention from him
"Dad, I want him to acknowledge me a little more. He tends to favor those that are gifted in some way, so I hope
that one day, I too will earn more of his favor. He is so skilled, and I look up to him so much."
DAEMYN KNIGHT
: OLDER BROTHER
Looks up to him
Admires him
Best outings
"Daemyn might be a little odd about his pure-blood values, but he takes me out to so many places and I look up to
him because he is so skilled with dueling, and his dark magic knowledge."
DANTE STYX
: YOUNGER BROTHER
Watches over him
Picks on him
Very closely bonded
"Dante is still young and doesn't seem to care or hate muggles as much as mom and I do. He has his head in the
clouds and I worry about his future, but there is time for him yet."
TERROR ZHEFAROVICH
: COUSIN
Very close
Teases each other
Competitive with each other
"Terror sort of scares me at times. I cannot tell what is going on in his head, and don't think I even want to know.
He doesn't seem to think that brawn is over brain though."
*most family he is on a neutral basis with
BEST FRIENDS

VERONICA MHILTON
Looks up to her wardrobe
Likes how she is in upper class
Sees things the way he does
"I like Veronica a lot. I feel that she is definitely someone to be around and deserves my company. She understands
how the world works for people like us. I know our friendship will keep on. I'll do anything for her."
SERAPHIEL FLETCHER
Finds him interesting
Wants to know more about DnD
Agreeable backgrounds
"Seraphiel is a different kid with a great opinion about the ones that come into the school and do not know about
magic. I don't know much about his hobbies, but I am trying to figure it out."
​
FRIENDS

ACQUAINTANCES

ZION LIND
Finds him too soft
A little strange
Walks right into punches like an idiot
"Zion is an idiot since he literally walked into a punch that was not meant for him. I don't know what else to
really say about the boy."
​
ENEMIES

HENRY LAMORIL
Doesn't know his superior
Needs to learn respect
Can't stand him
"I have no idea who he thinks he is by egging me on. I wish I could have punched him in the face instead of Zion."
GREGORY FRIEND
Useless
Looks down on him
Hates him
"Gregory is a waste of space and I cannot stand him. I don't know how else to describe it."
DAHLIA DOHERTY
Very bold
Annoying as hell
Hates being around her
"I have no idea where you get your pride from because you were lucky to be gifted with magic. That is it. That
was your place."
SNOWDROP CHASE
Very feisty
A little martyr
Doesn't know her place
"She is a pure-blood that takes up for the mudbloods. I don't get it. I don't get her. I rather see her actually take
sides like what I value. Just a thorough disappointment and a blood traitor."
SAVANNAH WALTERS
Weird
Too poor
Can't see what's in front of her
"She could have used her resources well if she was smart enough. I have no idea how she ended up in Ravenclaw
if she doesn't know the basics of the magical world."
LOVE INTERESTS

​
Code:
[FONT=Book Antiqua][COLOR=rgb(0, 0, 0)][SIZE=15px][B]NAME[/B][/SIZE][/COLOR]
[SIZE=12px][COLOR=rgb(0, 0, 0)]relation
relation
relation
[i]"thought"[/i][/COLOR][/FONT][/SIZE]
Last edited: