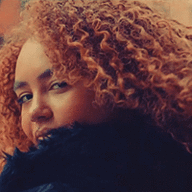 perky piper 💪 unstoppable
Messages

126
OOC First Name

Rowan
Blood Status

Muggleborn
Relationship Status

Too Young to Care
Age

7/2040 (13)
((Immediately follows this))
After leaving Spin the Bottle, Hester had only made it as far as the nearest bathroom before the desperation for privacy became too much. She felt
silly,
felt
immature
, for having so much trouble with something her classmates didn't seem to think was a big deal at all. Why did the thought of kissing someone feel so wrong? She peered at herself in the mirror for a long moment, taking in the flushed face, the wild, almost teary eyes. She had just had her first kiss, she was supposed to feel... good, feel more grown up, but instead she just felt
too young
and scared. And guilty, if she was honest. The girl who kissed her had been pretty, probably nice, and it hadn't been a very good kiss for Hester's part. She had been silly, ruining everyone's fun by making such a big fuss and then
fleeing
what was just... a game, in the end. It had been a mistake to go. It had been a mistake to leave. The whole thing was a mistake, and Hester wished she had just spent the day practicing her pipes or chilling with Big Douglas instead. Everything could have been
fine
, if she had just stuck to her own way...