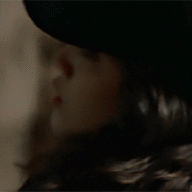 7th year | 'Evie' | SDA president 🐉
Messages

440
Blood Status

Mixed Blood
Relationship Status

Too Young to Care
Wand

Knotted 15 Inch Rigid Chestnut Wand with Boomslang venom Core
Age

07/2043
Evie was shocked to say the least that she was given the responsibility of SDA president. She was positive Celia wouldn't have had a say in it. There was no way she could've passed it on to her voluntarily. Evie wasn't complaining however. It was nice for her to have something new to focus on, even though it was her last year at the school and she still had other things to keep herself busy. The teen had approached her sister for some help preparing the very first club meeting. Her advice was that they should do 'something fun', and whilst it was barely any advice at all, it was still somewhat helpful.

The Gryffindor made her way down to the dueling chamber well in advanced. She cleared out the room so there was nothing but a row of dueling dummies, each for one member of the club. They were going to get some practice in today, all whilst having fun, and Evie really hoped this would go well. She stood at the side of the room, waiting for everyone to arrive. When they did, she cleared her throat and raised her voice over the small chatter in the room. "Hey! Listen up! If you don't know me, my name is Evie and I'm your president this year." she said, before smiling around at everyone. She needed to look somewhat approachable if she was going to be a good leader. "Today we are going to be using these dummies for practice. Primarily, we are going to be focusing on our defence rather than our offence. Yes, casting protego is easy, however it's important to improve on your reflexes, especially if you want to win the dueling tournament. Try your best not to dodge any spells. These dummies are fast and unpredictable, so you need to be prepared." She hoped they all took her warning seriously and that they also thought this was somewhat fun, whilst still something to learn. After all, these meetings were meant to be educational.

"If you wish to pair up with someone instead, you may do so, but remember we are focusing more on our defence, so nothing crazy. The first group of dummies here are easier than the others, so you can start with those first if you like, or move immediately on to the harder ones. Younger students, I suggest you just stick with the easier ones. You may all begin whenever you are ready." With that, Evie encouraged everyone to begin and kept an eye particularly on the younger students in case they needed some help.