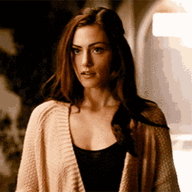 Serious- Loner- Skeptic- English- Horror Fan
Emily was excited. It had been a long time since she had told scary stories to anyone. She had thought long and hard about it, and had decided that finally, there was really only one way about it. Jasper would probably have a short attention span. That meant that she had to be enthralling, captivating, and quick. It would be a challenge to capture the right amount of detail to tell the story but still hold his interest. She grinned wickedly. She loved her siblings dearly.

Later that evening, she arrived to the assigned meeting place before Jasper did. That didn't surprise her. She had worn her hair down to help veil her face dramatically. The dungeons were the perfect setting for a horror story. If you picked the right spot, that is. She had found the perfect spot. Dark, damp, cold. She leaned up against the wall and waited for Jasper to arrive. She didn't see him as one to chicken out.