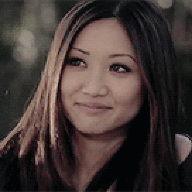 6th year | goofball 🤪 | claw captain 🦅
Messages

365
OOC First Name

Maria
Blood Status

Mixed Blood
Relationship Status

Too Young to Care
Wand

Straight 14 Inch Sturdy Pear Wand with Veela Hair Core
Age

17 (26/11/2041)
Xiuying had been a little bit disappointed that Ravenclaw hadn't won their game with Gryffindor. But that didn't mean that was going to ruin her spirits, and she had hoped that maybe, just maybe, they would win against Slytherin. However, the Ravenclaw captain couldn't help but feel a little nervous about the game with Slytherin. She knew how tough and aggressive the team could get if they wanted to. However, she hoped the practice would somewhat boost her and the team's confidence.
The weather for practice had been okay. It was mostly cloudy, with a slight breeze from time to time, which she had wished wasn't happening today. Xiuying came to the pitch a little earlier than usual to set up for practice. Extra brooms for her teammates that forgot to bring theirs or didn't have one. She also made sure to offer some water to her teammates, just in case they ever needed it at all.
Xiuying stood by the table, as she awaited for the rest of the Ravenclaw team to make their way towards the pitch. The captain smiled at her team.
"Hey everyone! Hope you all are doing great"
Xiuying says, trying her best to be enthusiastic as possible, despite being a little nervous.
"We have our upcoming game with Slytherin right around the corner. Try your absolute best! All I ask is to do your part and try your best. Chasers, we did great during our game with Gryffindor, so keep practising with those scorings. Also, try and pass the quaffle to each other when you can, some passing would be great! Beaters, hit those bludgers but also try and defend the seekers!"
Xiuying says with a smile, trying to make her directions as clear as possible. Once she thought that the team had heard her loud and clear, she released the balls, and let the practice begin.
Out of Character:


No arrivals! Just get straight into practising! Sorry that this was posted a little late!