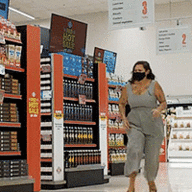 focused | lonely | ancient runes 5-7
Messages

616
OOC First Name

Rowan
Blood Status

Mixed Blood
Relationship Status

Single (Looking)
Sexual Orientation

Lesbian
Wand

Straight 15 1/2 Inch Sturdy Black Walnut Wand with Essence of Belladonna Core
Age

3/2007 (45)
Kahurangi didn't take all that much time in the staff room these days. She had never been terribly good at making social time with her colleagues to begin with, but the burdens of having an entire House relying on her only took up more of the time she had failed to designate for a social life. After a few years adjusting to her role though, Kahurangi felt like she had finally balanced her schedule, and time in the staff room was something she could afford to take again. She had been finally coming more out of her shell around her colleagues, and her newly formed friendship with Elvera had been a pleasant surprise as a result. The similarity of their subject matter gave them plenty to talk about, and it was nice to have more friends around the castle.
"Hey, Elvera!"
She said cheerfully, spotting said colleague as she entered the staff room, crossing to the kettle.
"Can I offer you a cuppa, or are you alright?"