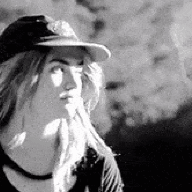 we are born not once, but again and again
Messages

1,339
OOC First Name

Ana
Blood Status

Muggleborn
Relationship Status

Single
Wand

Straight 12.5'' Flexible Larch Wand with Dragon Heartstring Core
Age

17
It occurred to Harper as she rummaged through one of the cabinets in the Kitchens that she probably should not be doing this. Taking food without asking the elves was technically against the rules, and she was now a prefect — a fact that was surprisingly easy to forget sometimes — which meant she probably should be following the rules. Harper paused for a second before resuming her search, deciding that there wasn't much point in asking the elves for food that was right there. And surely it was more polite not to bother them?

Besides, she'd done this before without getting caught. In third year, Harper and her friends had raided the kitchen for snacks to throw a little celebration for Sky after she'd made the Quidditch team. They had done it again last year after Em made prefect. And now, she was doing it — albeit at a much smaller scale — to celebrate Nikko's new position as Quidditch captain. Harper had thought about reaching out to some of Nikko's other friends, but she didn't know them well. And if she was being honest, she was kind of doing this for herself too. After a thoroughly miserable break, she could definitely use a hangout with a friend that didn't involve having to make small talk with strangers.

After amassing a small pile of lollies and snacks, Harper realised that she'd forgotten to bring a container to hold everything. She frowned. It was a minor detail, but one that she definitely would have remembered if she had done this last year. The break had left her feeling unmoored, and Harper had spent the last few days crashing blindly through life as she sought distractions to fill up her time. At least this oversight wasn't a big one. She pulled open another cabinet, this time looking for a bag or large serving bowl that could hold the snacks.