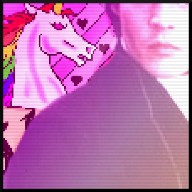 "I am the hero who eats the lesser man..."
Alright, post and guess one letter (or the whole word/phrase if you know it). I will update it as we go.
Whoever finishes it/guesses it gets to do the next round.
Good luck to all.

---
A dead hangman requires a head, a body, two arms, and two legs.
It should look roughly as thus:
+------+
|
-----;-
O
|
------;
/|\
|
-----'--
/\
|
|
+-------+
---
+------+
|
|
|
|
|
+-------+
Category: Harry Potter
_ _ _ _ _ _ _ _ _
new word
_ _ _ _ _ _ _ _ _ _