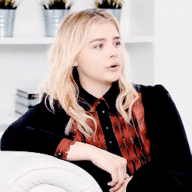 holyhead harpies chaser | mother of 1
Hey guys!
I'm just posting this to let you know that I'm going away on a trip to Singapore in about a week's time right before exams are posted and will be back just in time for the beginning of next IC semester.
This means I will not be able to sort any first years so no one can tempt me
I will be sending some professors PMs asking for the exams a few days early so I can get them done, if that's okay of course. And if a substitute could step in and post my exams that would be very helpful

Also, I apologise for being so quiet lately in that I haven't RPed much. This past year has been hectic lately having to juggle between two jobs, but I've still tried my best on the site posting lessons and whatnot

Once I fully quit my second job however, I will have time to RP more, so if anyone is interested in doing so, please feel free to PM me! I would love to organise an RP with someone! And if we've had something already organised that I may have forgotten about, please let me know.
So yeah, just wanted to update everyone on what's happening and I hope I can get back into RPing more soon