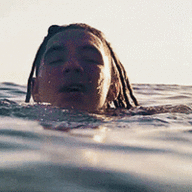 🎸boisterous🎸big hearted🎸 kahurangi's nephew
Messages

73
OOC First Name

Rowan
Blood Status

Mixed Blood
Relationship Status

Too Young to Care
Wand

Curved 12 Inch Sturdy Reed Wand with Mermaid Scale Core
Age

12 (6/2042)
It had just been a normal breakfast. Just a normal day, munching idly on a piece of toast, waiting for one of his roommates to make their way to breakfast so Manaia could goof away the morning with them. Nothing had been wrong, and he had had no idea his world was moments from shattering. Even when the cursed owl had arrived, he hadn't suspected a thing. He had opened the letter cheerfully, wondering if there were yet more questions from Rāwhiti and Marama about Hogwarts life, already planning to write back and ask how dad's latest fishing trip had tone. And then his world had broken apart around him, each word slicing through him as he read them.
Dear Manaia

There is no easy way to tell you this through a letter, but your dad and I are getting a divorce. This has come out of nowhere for all of us, but unfortunately it's the way things have turned out.

I know you have a lot of questions, so I'm going to do my best to explain what has happened, and what's going to happen now. Firstly, we want to be very clear. Your dad and I both love you very, very much, and he's still going to be part of your life, as much as you want him to be. Our separation has nothing to do with any of you kids, you're the best part of both of our lives, and you always will be. Your dad has fallen in love with another woman though, and decided he would rather be with her than me. He's already moved most of his things out, so I want you to be prepared for the house to be different when you come home next time.

We both wish we could have told you this in person. It's very difficult news to give in a letter. But we wanted you to hear it from us, and to know you can write back with anything you need to say. You can ask any questions you like, your dad and I have both agreed you kids all deserve to know the truth about everything. And if you're angry or upset, it's okay to feel that way. You can be as hurt as you like, and nobody will be angry with you. I've sent your Auntie Kahu a letter as well, so if you need someone to talk to in person, you can talk to her.

We love you so much. Always and forever.
Mum
Manaia only realised his hands were trembling when the words in front of his eyes started to shake, realised a moment later when they blurred to nothing that he was crying. His hands crumpled in the paper, a small, desperate part of him wondering if he could just tear the letter up and
unmake
it. If it didn't exist anymore, the knowledge inside couldn't affect him anymore. But that wouldn't do any good. It was
real
, the home he had never even considered life without was
gone
, whisked away forever in one letter. He would never sit on the porch playing guitar with Dad again, while Mum sat by their side and sang along. No more late-night games of gobstones with Mum and Dad when Marama couldn't sleep. No more pulling grossout faces at Rāwhiti when Mum and Dad kissed while they cooked together in the kitchen. His home was
gone
. Everything that had made him feel safe, feel like he belonged, all of it was broken now. He couldn't bring himself to drop the letter, eventually just pressing it to his eyes to hide his face as he started to heave with sobs.