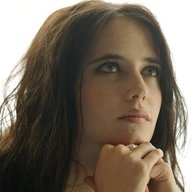 The Rodes are not easy to get on your side.
Kaiba was too curious for his own good. After running around on the train to Hogwarts he decided to run out after the sorting ceremony once Alexis let him fee. He saw an opportunity and took it. Obviously he had no idea where he was going but his confidence in Alexis was strong. If cats could talk he would tell anyone willing to listen about his confidence in his owner. Sure some people would think Alexis didn't care, but he knew better. He knew that if push came to shove she would be there for him. They had a special bond that was hard to explain in words. Not that he could use words anyway.
Kaiba walked down the halls and out the front door. He had seen something intriguing on their way in and wanted to know more. What kind of cat would he be if he wasn't curious afterall. His owner was a curious one as well. That was the most likely reason Alexis let him roam free. As he made his way to a thick forest his hairs started to stand. Something wasn't right, but he so wanted to see what animals were in the forest. He didn't like humans much. So making mysterious friends with animals was his best option.
Before long Kaiba was lost. It wasn't fun anymore he wanted to go back. He was getting scared of this place that seemed to be watching him. He turned around and started following his sent back when something big blocked his way. He meowed and backed away before seeing a wolf. He was a goner.There was another noise that seemed to have distracted the wolf long enough for Kaiba to find a good hiding place in a nearby tree.
"Kaiba you silly cat where have you run off to now."
Alexis shouted near the edge of the forest. She had no idea what posed her to walk all the way here, but she still needed to find her cat. She figured since she was already looking she'd just check where she was. Usually that's how she found her only friend. Following whatever forces drove her when it came to her cat.
After a few short seconds a black and white fur ball came bolting out of the forest and jumped into her arms. Something had spooked him terribly, but Alexis knew he wasn't able to tell her.
"If only you could talk."
((OOC: I thought it would be fun to show the connection and trust between my IC Alexis and her cat))