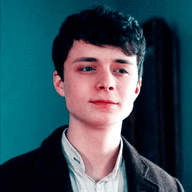 5th Year | King of Flowers | Growing
After Lars and Blake had both left, Elliot had just groaned, idly considering seeing if he could smother himself with his pillow before deciding that sounded like too much work. The pain from the bludgers and the fall had significantly lessened after the nurse had got him sorted, but there was a lingering ache centered on Elliot's forearm that seemed to just radiate a general misery through his whole body. Elliot was starting to suspect it was less from the injury itself and more from the loss. That, and the realization of the weird, broken thing that was his remaining relationship with Lars.

Turning his head, Elliot sighed, staring at the flower Lars had left on the bedside table and wondering if he should just try to go to sleep here and hope things were better when he woke up.