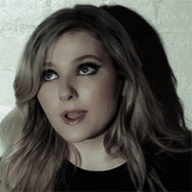 📷 insecure 📷 travel photog 📷Currently: 🇲🇾
The Basics
​
Name: Caroline Belinda Taylor
Meaning:
Caroline - Strong, Belinda - Beautiful
​
Birthdate: November 29, 2031
Zodiac:
Saggitarius
Strengths: Optimistic - Independent - Cautious - Friendly - Sincere
Weaknesses: Restless - Unemotional - Inflexible - Temperamental
As a Sagittarius born on November 29th, your adventurous personality is accompanied by a straightforward and optimistic attitude. While others may take comfort in the familiar, you are always seeking to escape it. You are energized by new experiences, environment and people, which explains why you are always moving towards something new. Your friends and family enjoy your adventures, but they truly appreciate your positive outlook. Your loved ones never fail to be uplifted by your ability to take the best out of any situation or person.
​
Hometown: Queenstown, New Zealand
Birthplace:
Queenstown, New Zealand
​
Blood Status: Mixed
Wand: Curved 14 Inch Flexible Hornbeam Wand with Billywig Stinger Core
Length:
A little on the longer side of things, wands of this length are slightly more uncommon and not easily forgotten by others.
Style: Bending to its side, this wand is more difficult to aim than its straighter counterparts but provides character that some simply cannot pass by.
Wood: Hornbeam wands are often found with wizards and witches having what can be best described as an obsession - a single all-consuming focus in life. Adapting to its owner quickly, it will not work well for other people and will sometimes not perform spells which are counter to its owner's character.
Core: Billywig stingers make for temperate cores, but they are mildly useful when used to heal. Wands with this core tend to what they want to do, making them good for people who are flexible in nature.
Flexibility: Flexible: Not easily broken, this wand performs under strenuous circumstances with little effort - though how well it performs is ultimately up to its wielder.
​
Hogwarts House: Slytherin

Appearance
​
Hair: Long, straight, and naturally mousey brown, dyed bleach blonde
Eyes: Bright and blue.
Build: Long limbed, with a hint of her father's tendency towards plumpness.
Complexion: Pale and clear. Gets tan lines easily.
Style: Practical and cosy.
Distinguishing Features: Caro is very good at blending into her surroundings and being 'invisible' in a group.
Playby: Abigail Breslin
Personal
​
Personality: Caro is a determined and goal-oriented young woman, hard-working when it suits her needs, but when something doesn't serve her goals she finds it difficult to pay it any attention. Caro's fixation since she was young has been of stories of travel and adventure, and she can be dismissive of anything and anyone that doesn't fit in to her goals and plans she views everything and everyone in her life up to the time she's old enough to have adventures of her own as placeholders. Never having had many permanent friends she doesn't view things like loyalty or consistency as especially important, and can come across as distant and disconnected from the people around her.
Strengths:
-When Caro sets her mind to something she stops at nothing to accomplish it. She plans her life meticulously, and does everything that needs to be done to get what she wants.
-Caro is very patient, and can put up with things taking time even when she would rather they didn't.
-Caro is an excellent listener, and will happily listen to someone talking for hours, as long as the subject is of interest to her.
Weaknesses:
-Caro has difficulty expressing her emotions, and can come across as uncaring at times.
-Caro finds it difficult to care about other people's problems when they don't interest her or have anything to do with her, and can abandon those around her in times of need.
-Caro has an extreme grass is greener mindset, and often fails to enjoy the beauty and excitement of what's around her, because she's so fixated on the next goal.
Hobbies:
Winter Sports - While not as involved as her older sister, Caro is a keen and experienced skiier, snowboarder, and ice skater.
Reading - Caro has taken every chance she got since she was very small to absorb stories of as many different places and people as possible.
Photography - Caro developed a fixation with travel photography young, and is rarely seen without a camera in her hands.
​
Personality Type: INTJ (The Architect)
It's lonely at the top, and being one of the rarest and most strategically capable personality types, Architects know this all too well. Architects form just two percent of the population, and women of this personality type are especially rare, forming just 0.8% of the population - it is often a challenge for them to find like-minded individuals who are able to keep up with their relentless intellectualism and chess-like maneuvering. People with the Architect personality type are imaginative yet decisive, ambitious yet private, amazingly curious, but they do not squander their energy.
Strengths:
Quick, Imaginative and Strategic Mind, High Self-Confidence, Independent and Decisive, Hard-Working and Determined, Open-Minded, Jack-of-all-Trades
Weaknesses: Arrogant, Judgmental, Overly Analytical, Loathe Highly Structured Environments, Clueless in Romance
​
History: Caro's mother Alison was the black sheep halfblood daughter of a pureblood family, attending Hogwarts Scotland in her youth. Despite following her family into Slytherin, she was never treated well by them, and as soon as she was old enough she fled to New Zealand, as far away as possible, where she met Mark, a recent HNZ graduate Gryffindor, who fell in love with her at first sight, and promised to help her make New Zealand her home. It took Alison a long time to warm up to Mark, but she fell for him on a ski trip their group of friends took in Queenstown, and a few years later, Mark had saved enough to live his dream of buying a lodge there. They worked together to set up a magical holiday resort, with Alison running the lodge and Mark teaching all sorts of winter sports to wizards who wanted to practice them without fear of muggles passing by, and shortly after Alison and Mark married, their first daughter Lizzie was born, followed by Caro three years later. From an early age Caro was never as outdoorsy as her father and older sister, preferring to stay indoors and help her mother manage the lodge and spend time with their guests. She was enchanted by their stories of places they had visited and come from, and Caro's heart was set early on travelling the globe. She grew more and more obsessed as she got older with travel and adventure, absorbing all the books on the subject she could get her hands on, and planning trips around the globe and exciting activities to do in those places. She wound up taking on an attitude of seeing everything until she was old enough to travel as filler, an attitude that sticks with her to this day.
Health: Caro has had a couple of broken bones over the years, par for the course for someone whose whole life revolves around a ski lodge, but she's never had as many accidents (or been quite as fit) as Lizzie.

Details
​
Goals: Caro's life is driven by one goal; to travel the world.
Fears: Being trapped, small spaces.
Secrets: Caro loves her home a lot more than she would admit even to herself.
Regrets: Caro regrets that she hasn't worked harder to make travel happen on her own.
Favourites
Colour: Green
Food: Fried chicken
Smell: Ice, a warm fireplace, parchment
Music Genre: Easy listening
Animal: Penguin
​
Family​
Mother

Name: Alison Taylor (née Roberts)
Date of Birth: 2005 (44)
Blood Status: Halfblood
Occupation: Ski lodge owner/B&B manager

​




Father

Name: Mark Taylor
Date of Birth: 2007 (42)
Blood Status: Mixed Blood
Occupation: Ski lodge owner/Ski instructor

​

Sister
Name: Lizzie Taylor
Date of Birth: 2030 (19)
Blood Status: Mixed Blood
Occupation: Ski Instructor/Kaikōura Kea Beater
​
Last edited: