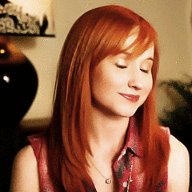 Excitable | Loud | No boundaries | Older twin
((Open after Daina))
Emma had been sad about being separated from Iris, but she was starting to get used to the idea. Fleur had talked to her this morning, telling her that she couldn't actually complain to the hat about it. She had pouted for all of two minutes, then decided she would just have to bug her sister at lunchtime. It was now time for breakfast, and Emma thought it was also time to make a new friend or two. The girls in her dorm were nice, but there were so many more people to meet. She piled her plate with food, then poked the shoulder of the boy next to her.
"Hi!! Are you a first year too?"
She asked him with a smile.