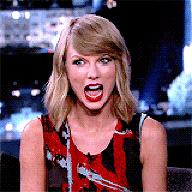 "Flo" | beaux 7th year | bubbly chaser + cap
Messages

26
OOC First Name

Maria
Blood Status

Half Blood
Sexual Orientation

bi
Age

17 (23/01/2039)
Flo was excited about the upcoming match and she wanted to be prepared as much as possible for it. The girl hoped that the team would win this year, as they hadn't won a game in a wee while. It was her last year at school and she wanted to make it as special as she could. The French girl arrived at the pitch a bit early to prepare for practice, making sure that she had enough of the equipment they needed for practice. Once she knew that she got everything together, she noticed the players making their way onto the pitch.
"Hiya everyone! Welcome back returning teammates and a warm welcome to our new teammates"
Flo says with a small smile and wave, once everyone arrived.
"I won't take too much of your time, but our game against Illvermorny is fast approaching. Practice as much as you can and give it your best shot!"
Florence says with an encouraging smile. She wasn't sure if this was the best approach to it, but she hoped it was enough.
"Any questions or concerns let me know. Let's get started!"
Out of Character:

Hey all! No arrivals! Just jump straight into practice!