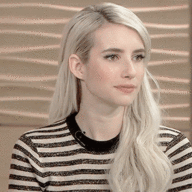 nature🌻Intelligent 🌟Loving❤
Lily walked through the Vra at Hall's doors. She was absolutely amazed by the decorations and good and everything. She looked around and spotted someone she knew.
@Eustace Ross
. She walked over to him and said "
Heyy Eustace! I like your costume. "
Lily smiled at him and stood next to him as she waited for her friend. "
Are you waiting for someone? "
Lily asked with a curious smile. She sat down taking a long breath and looking at all the people's awesome costumes. Lily had singed up for the costume contest,but she doubted that she would stand a chance of winning. She was a Scary skeleton. She waited for
@Hildegard De Valeriane
. She wasn't really sure how the Feast would end but one thing was for sure. It was going to be great gun.