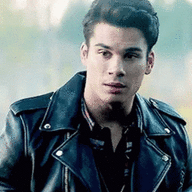 Ice Prince ❄️ Devilishly Arrogant ❄️ Stubborn
Baron had been searching high and low. He had only seen her during classes and did not get a chance to speak to her after that. There was something about her that caught his attention. He had seen her at the Puff table and seeing he was with Jenna, all he could do was steal glances at that angelic face. But he could not because he was with Jenna. Jenna. They had been dating for a year now and even though things were great between them, the Slytherin craved for some attention. From other people. He was used to the spotlight and be adored by many. Being with Jenna somehow diminished that possibility. So when that pretty face crossed his vision, his brain wheels started turning.
​
​
Getting away for some alone time with his girlfirend revising for OWLs, Baron ventured to the arts room that Kace told him about. He entered the place, whistling at what he saw. It was open, big enough for him to move around. He tested his shoes and was glad to find out that it was slippery enough to give him the skating feels. He pointed his wand to the recorder and it played a rather upbeat song. Baron then launched to some sick moves that he had been using as part of his ice skating routine for championships. He still got it. His jumps were precise and moves on point. He had been enjoying it so much that he did not notice somebody else came in the room.
​