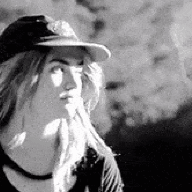 we will go nowhere we know
Messages

762
OOC First Name

Ana
Blood Status

Muggleborn
Relationship Status

Single
Wand

Straight 12.5'' Flexible Larch Wand with Dragon Heartstring Core
Age

14
Years of flouting the rules had emboldened Harper. She'd grown to assume that no one minded when she broke curfew early in the morning to go running or when she ventured near the cliffs and forest. So when she had spotted a flicker of movement in the forest yesterday, she hadn't hesitated to follow it. Unfortunately, someone had spotted her. And even more unfortunately, that someone had also caught her flying past the cliffs earlier that week. The two infractions had been enough to land her in the owlery in detention.

Harper eyed the pile of muggle cleaning supplies in front of her. It was much easier to focus on the supplies than the enormity of the task ahead of her. The room was completely covered in dirty straw and owl droppings. And that was just what she could see. Who knew what half-eaten remains lay under all the straw? Somehow she was supposed to clean the entire place by hand all while owls kept swooping in and out, adding to the mess. And as if that wasn't bad enough, she could spot dark clouds looming in the horizon. Cleaning this place would be impossible if rain started blowing in. Then again, maybe inclement weather would cut her detention short.

At least she was supposed to have help. Harper had been informed that another student would be joining her for detention. She didn't really want to start without them, but maybe if she claimed one of the brooms, she could busy herself with the straw instead of having to scrub off owl droppings. Harper took a step forward but froze when she heard a sickening crunch. She looked down to see that she'd stepped on a regurgitated rodent skeleton. Making a face, she crossed her arms and stepped back. Nope, she was going to wait.