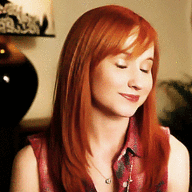 Excitable | Loud | No boundaries | Older twin
Messages

641
OOC First Name

Daphne
Blood Status

Mixed Blood
Relationship Status

Seeing Somebody
Sexual Orientation

Unknown (Issac)
Wand

Knotted 14 Inch Swishy Acacia Wand with Phoenix Tail Feather Core
Age

1/2038 (16)
continued from
here
Emma noticed how evasive Kas was about his parents, but she also didn't really care about his home life so she didn't think about it much. She rolled her eyes when he made some sort of joke about being raised by snakes. Emma stuck out her tongue as Kas said she wasn't invited to their cuddle party.

"I'd rather cuddle the ball of pythons you mentioned."

She said to him. Then Kas asked about food and Emma looked at Lysander a bit uncertainly. She hadn't thought of food, and if Lysander hadn't either she would be ready to defend that decision to Kas if needed. It couldn't be that hard to find food, right? Lysander started saying the same thing, and while Emma felt her stomach sink at the thought of having to forage, she nodded in agreement right until the moment where he started to smile. She was relieved to hear he had a bunch of food with him but was a bit frustrated he hadn't told her beforehand. She could have been part of the joke and they could have made fun of Kas together! Now she just felt stupid for thinking he had been serious.

"I knew that."

She said quickly.

"I can get wood!

" She added, wanting to be helpful.

"I bet I can do it better than either of you."

She added.