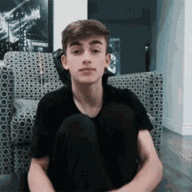 Triplet| Moody| Friendly| Stubborn
Ruben was surprised to see the last name 'van Houten' again on his list. He'd make sure to ask this girl if she was related to Lars but first he would have to find her, a not so simple task. He had lost count how many times he had walked down the corridors but it was all worth it just to the people's reactions. In his mind he took a mental note to sign for this activity next year too. "
Emma van Houten? Is there someone here name Emma van Houten? Got a rose for her, bet it has a very special note attached
" he said as if he was trying to lure Emma out from wherever she might be.
@Emma van Houten