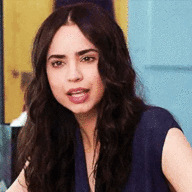 🎨 stubborn painter with a free spirit 🎨
The new school year had just begun. Sofia's fifth year, but this was her third year since she studied Hogwarts. Time ran on the wings of the wind. In the summer, she teaches drawing to an artist who had given such advice. There was no quiet corner in the common room today to mark, so she went to the Arts Room, because there she could do everything for a while with her thoughts and finish the portrait she had started.

There was no one in this room right now. Sofia walked across the room to the window to sit on the windowsill. It was a better light. She pulled a pencil out of her hair, which she had inserted so that the tied tail would hold better. Opened the drawing block to see the half-finished portrait. Then he continued to sketch it.