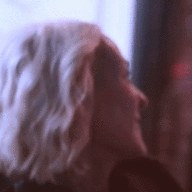 Arithmancy 3-4 | Toddler Mom | Animal Enthusiast
Messages

156
OOC First Name

Kiersten
Blood Status

Mixed Blood
Relationship Status

Married
Sexual Orientation

Bi
Wand

Curly, 10 in. Flexible Pear Wand with Fwooper Feather Core
Age

9/2026 (27)
@Rhys Garner
vs.
@Louis Alcott
Lena was exhausted from all the duels she had assisted with, but thankfully, this was her last one for the year. The second years in front of her had definitely made their way through the past few rounds and clearly deserved their spot in the top two. She smiled at both of them.
"All right, folks. You know the drill. Best of luck!"
The duel begins now. You have 24 hours from this to post your first reply, or face disqualification. Once both duelists have posted, you will have 24 hours from your opponents post to reply, or be disqualified. Ensure that you use the spell list for guidance on age-appropriate spells, and read over the dueling rules and points system. Duels will run until there is a winner or until 6 IRL days have passed, in which case the winner will be chosen by RNG. If you are knocked out or otherwise disarmed/incapacitated, or if you run out of points, you will lose and the duel will end. Have fun!

As an added note: Spectators are allowed to post in this topic once per competitors post, but are forbidden from directly interfering with the duels.
Code:
[b]Current Points:[/b] 150
[hr][/hr]RP content[hr][/hr][b]Action(s) Taken:[/b]
[b]Point Changes:[/b]
[b]Points Remaining:[/b]