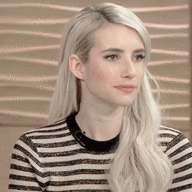 Let's explore | Alt. Seeker | Loveable
Messages

582
OOC First Name

Lauren
Blood Status

Half Blood
Relationship Status

Interested in Somebody
Sexual Orientation

Straight
Wand

Curly 12 inch sturdy Alder wand with Phoenix Tail Feather core
Age

11
Hi All, so I just sorted two newbies and got my favorite Lily which I'm hoping you all would want to plot with them.
Lily Harbour
So firstly I have my Ravenclaw lady, she slacked on the studies during her first year . So going into her second she'll definitely be more meth. Though she already has a quite a few friends, If love many more. Especially a few enemies, she needs those. Lily here is a sweet girl, helpful and friendly , but you know.. . everybody has a bit of a dark side. Now Lily's is definitely sarcasm, which can be awful. She does tend to keep it to herself, getting off on the wrong foot with her can be something of a nightmare.
Josh Smith
Next up is this bad boy. Literally. He is my first Snakey. Josh absolutely hates people who think or act or simply are rich. His parents was and is the cause, he when he lived in California, wasn't allowed any freedom of any sort and had to be a puppet for his parents. Which caused him to Dig become a super rebel. He does likes to do stupid things... So if you're planning any threads to the forest, Josh will be there. But I need someone to help him realise that he is super gay and of course help him to soften up.
Jennifer Wade
My Gryffindor! Jenny here is a prankster and she loves to cause trouble. She does tend to day dream alot which might be a bit weird. She has an identical twin so please remember that Jenny is the one with long hair. Oh and never dare touch her hair. She needs friends (like most first years) Being a pranksters and also cause enemies so please feel welcome .​