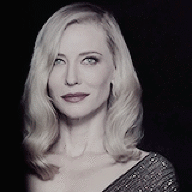 Hogwarts Headmistress Wizengamot Interrogator
With the first round of duels out of the way, Katherine organised her next group of competitors for the following round. The woman lead the two students back to the platform, after allowing prior competitors a chance to recover and rejuvenate between rounds, and took her own position on her podium.
"Duellists, prepare yourselves. You know the rules by now. Ensure you follow them. Now, at my signal."
She said, pausing a moment to raise her hands, and to give the two time to get into their stances. She dropped her hands.
"Bow and commence."
​
---
The duel begins now. You have 24 hours to post, or face disqualification. Ensure that you use the spell list for guidance on age-appropriate spells, and read over the dueling rules and points system. If you are knocked out or otherwise disarmed/incapacitated, or if you run out of points, you will lose and the duel will end. Have fun!

As an added note: Spectators are allowed to post in this topic once per competitors post, but are forbidden from directly interfering with the duels.
Code:
[b]Current Points:[/b] --
[hr]RP content[hr][b]Action(s) Taken:[/b] --
[b]Point Changes:[/b] --
[b]Points Remaining:[/b] --
@Linden Cullen
vs
@Lucas Fletcher