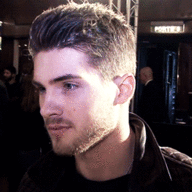 a styx, what do you expect?
Messages

281
OOC First Name

Kaitlyn
Blood Status

Pure Blood
Relationship Status

Too Young to Care
Wand

Curly 11 Inch Rigid Blackthorn Wand with Basilisk Skin Core
Age

8/12/2046
Cassius Styx was not having the best of days, but hearing what both Terror and Horror did made him a little unnerved with how torturous that both of those twins could be. Considering who his father was, he should have that cruelty too, and creativity. But even so, he felt that he had to be provoked before he would do anything. He walked along the lakefront since he was doing one of his afternoon walks. It helped clear his mind of all the drama that he had dealt with for the past several months. How many people had provoked him? Too many to count. He could hardly believe how many people have pissed him off when people he got along with practically halved that, if not quartered. Perhaps he did not choose the right school in the end. Yet, his father was not willing for him to transfer to learn better education. Oh well. As he walked, he didn't exactly notice a bug crawling on the ground, though once it met its end with his shoe, Cass thought he stepped on a piece of paper from how loud that crunch was. That was odd.
​