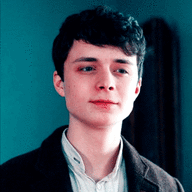 | '54 Grad | Ollivander's Asst. |
Messages

3,958
OOC First Name

Kris
Blood Status

Half Blood
Relationship Status

Seeing Somebody
Sexual Orientation

Demi (Alice)
Wand

10 1/2 Inch Alder Wand with Dragon Heartstring Core
Age

6/2036 (18)
I was just thinking with the new school year approaching and so many new users (yay), it might be good to revisit the lessons info available for new users in the site docs on how lessons and exams work.
I remember when I first joined I felt pretty lost on how grades worked, where to find classrooms, and the expected timeline on completing lessons (I 100% submitted exams several days after they ended cause I didn't realize the calendar task was also like.. how much time I had to finish things). I know a lot of this can vary by subject and professor but perhaps we can make that more clear?
Even if it's something as simple as adding in "Lessons are voluntary RP opportunities that take place across 7 weeks each semester, with exams being 3 days long in week 8. Please refer to each subject's class policy for information on grading and class rules. You can find these policies in the subject's classrooms. You can find your class list and schedule in the Gradebook. " it would help direct folks to the right direction.
It definitely helps we have the Gradebook back (yay!) but at the very least if you don't think we need to add more to the site docs, can we make that link easily available somewhere outside of waiting for a Gradebook PM?
If the rest of this info is already readily available somewhere else, please let me know, I may have missed it in the past! I know I've seen parts of it mentioned in bi-weeklies and there's some mention on grades (though I don't think I get what that grading scale means at all) and missing lessons
here
, perhaps we can add a bit more info to that section?