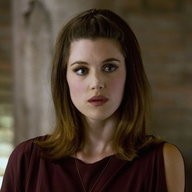 Shy- Kind- Soft- Full of Facts
Messages

152
OOC First Name

Jess S
Blood Status

Mixed Blood
Sexual Orientation

Crushing on someone
Wand

Knotted 16 1/2 Inch Sturdy Birch Wand with Hippogriff Feather Core
Age

3/2039
Addison had always found facts to be comforting. She loved her odd tidbits and interesting information. But this new truth, the one she knew was fact, it hurt her deeply. She had been so infatuated with Augustus, she had been so enamored by his dark hair and his deep blue eyes. She adored him so much. She had thought maybe she had a chance. Sure, it had been slow, Augustus wasn't the romantic type and she had honestly thought that he was perhaps just preoccupied with his studies. She had thought maybe if she had really tried, he might see her.

But she had been wrong. While she had been infatuated, staring longingly at him whenever he wasn't looking, he was looking at her. At someone else. Addison had done her best, been supportive, tried to stand by him. She made her way out to the lake. It was a few days since the ball. She had been in denial. Hiding. Pretending she wasn't so upset. But as time wore on, her heart fell further and further to her feet. Eventually it felt like it was dragging along behind her as she moved, thudding and bouncing painfully against every shift and bump in the ground.

She made it out to the lake, and originally she had hoped that the fresh air would clear the heavy air out of her lungs, the cobwebs that had cluttered her mind. But as she stared out at the water, thought she saw a shifting beneath the surface, she broke. She and Augustus had sat out here so many times. Talking. Watching the water. The wind had been cool, the sun warm. Addison sat back, almost falling under the weight of her own grief. She was going to let him go. She knew she was. He had never been hers to keep. He had never wanted her. He would never want her.

Addison couldn't keep from crying, burying her head in her arms. She bit her lip, barely making a noise as the tears soaked her cheeks. She shook, as if all the noise was pent up and reverberating inside her trying to break free.