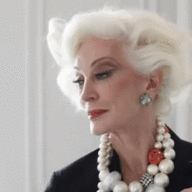 Lady of the Dead • Neromancy Leader • Former DE
Messages

195
Relationship Status

Widow
Wand

Unyielding Hornbeam Staff with Acromantula Silk Core / Elder Wood Wand 15" with Thestral Tail-hair
Admin Approval #30226429​
It was late. The moon hung high in the starlit sky, and the night air was cool and crisp. Silence permeated a small, quiet cemetery somewhere in New Zealand's north island, unfrequented by the non-magical population. It was, for the most part, wizards who were lain to rest here. Not a single living soul was present at this hour, the last to pay their respects for the dead having long since departed some hours earlier. The hush that had fallen over the grounds was disturbed only by the sudden ripple of air, and moments later, Eustacia stood tall in the center of the graveyard, stave in one hand whilst the other tightly clutched a leather-bound tome.

Homenum revelio.

The incantation crossed the elderly woman's mind as she surveyed the area, ensuring it was as empty as she suspected. Nothing stirred. Satisfied that her spell hadn't detected the presence of any other humans in the vicinity, she raised her staff into the air. From the corners of the grounds, a silver mist began to coalesce, drifting over the graveyard until it had grown into a heavy rolling fog and obscured its view from the remainder of the sleeping community. It seeped through the wrought-iron fence that encompassed the grounds, thinning as it fell over the empty roads and dissipated into the rest of the cold night air, but its central point remained free from prying eyes.

From within, the silence was broken further still, space contorting with the tell-tale sounds of apparition. Eustacia took a step forward, cutting a path in front of her with the tip of her stave. The blanket of fog parted way, giving the woman and her arriving necromancers a clear passage to a simple stone mausoleum, not far from where they'd appeared. She lead the way through the dark gloom. It was time to meet the resident spirit.​