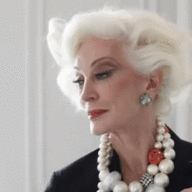 Lady of the Dead • Neromancy Leader • Former DE
image



​
NAME
Eustacia Eris Lancaster
'Eustacia', of Greek origin, means 'fruitful'
'Eris', of Greek origin, after the goddess of strife and discord
'Lancaster', of Old English origin, meaning 'fort on the lune'
DATE OF BIRTH
November 3rd 19--

PLACE OF BIRTH
England

CURRENT RESIDENCE
Bleak Street, NZ
Lancaster House, Barrowick, England

BLOOD STATUS
Unknown, widely believed to be a pureblood, though no evidence supports that. Conversely, no evidence suggests muggle ancestry.

SEXUALITY
Heterosexual

EDUCATION
Hogwarts Scotland, Slytherin
Durmstrang Institute

OCCUPATION
Scitorari Leader
Thanatologist

STAR SIGN
Scorpio
Eustacia's Scorpio personality is reflected through her ambition, focus, manipulation and vindictiveness



Unyielding Hornbeam Staff with Acromantula Silk Core
​
Hornbeam
Hornbeam wands are often found with wizards and witches having what can be best described as an obsession - a single all-consuming focus in life. Adapting to its owner quickly, it will not work well for other people and will sometimes not perform spells which are counter to its owner's character.

Acromantula Silk
The web of an acromantula is especially strong, so as a core it helps to add a punch to spells. It has been known to be useful for spells of a darker nature. Wands with this core would have no effect against a Basilisk or against a wand that had a core with a part of a Basilisk.

Unyielding
A wand which takes a special skill and determination to master; but once mastered its spells leave an unforgettable impression.
-


​
FACECLAIM
Carmen Dell'Orefice

HAIR
White as snow, usually pinned or styled up.

EYE COLOUR
Blue, dulled down to an almost-grey over time

SKINTONE
-

BODY TYPE
-

HEIGHT AND WEIGHT
-

DISTINGUISHING MARKS
A scar blemishes Eustacia's forearm, the remnants of the Dark Mark from her Death Eater past

STYLE
Eustacia carries a very rich, elegant and formal style of dress, matching to her long life of success and superior personality. Usually seen in lengthy black dresses or robes, commonly accessorised with gloves or shawls, dependent on the weather or season. No matter the occasion, Eustacia is always a striking figure and immaculately dressed. Often she will incorporate an ouroboros somewhere in her attire, as if daring anyone to question her or suspect Scitorari ties.



​
PERSONALITY


-



PATRONUS


-



BOGGART


-



MIRROR OF ERISED


-



REGRETS


-



HISTORY


-



​
SCHOOLS ATTENDED


Hogwarts School for Witchcraft and Wizardry
Durmstrang Institute



HOGWARTS HOUSE


Slytherin



CLUBS AND EXTRACURRICULARS


-



ACHIEVEMENTS


-



OCCUPATION


Scitorari Leader, Necromancy
Thanatologist



N.E.W.T GRADES
| | | | | |
| --- | --- | --- | --- | --- |
| Charms | DaDa | Transfiguration | History of Magic | Potions |
| O | O | O | A | O |
| Alchemy | Divination | Arithmancy | Ancient Runes | Dark Arts (Durmstrang) |
| E | E | E | E | O |



​
ACCOMPLISHMENTS
Joined the Death Eater ranks
Participated in the Second Wizarding War
Founded the Necromancy division in the Scitorari
SPECIAL TALENTS & ABILITIES
Thestral Sight - Eustacia has witnessed a great deal of death first-hand, and as such has the ability to see thestrals
Duelling - Given her history and need to focus on combat magic, particularly during her time as a Death Eater, Eustacia is a skilled duelist in her own right
Inferi Creation - Eustacia's specialisation in necromancy has taught her how to animate the dead through dark magic


​
BLOOD STATUS


Unknown. Born to magical parents - no muggles have been found to exist in the family tree, however any relations to muggles may have been severed and covered up



BLOOD TYPE


B+



ALLERGIES


-



CONDITIONS


-



ST MUNGOS ADMISSIONS


-



​
RELATIONSHIP STATUS


Widowed



SEXUALITY


Heterosexual



CURRENT RELATIONSHIP


-



COMPANIONS


-



​
-​


​
-



​
​
Last edited: