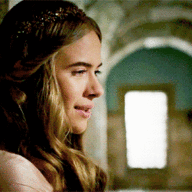 Beauxbatons 5th Year | Keeper & Captain
Messages

136
OOC First Name

Camilla
Blood Status

Muggleborn
Relationship Status

Single (Not Looking)
Age

15 (16/04/2042)
Beauxbatons,Practice
Xenia wasn't going to let her nerves betray her this time around. Not only because Eren would never let her hear the end of it if she was as nervous as she'd been during the try-outs, but because focusing on her appearance was going to get her nowhere. She knew what she was doing on a pitch, and that was more important than looking good. If she didn't end up gross and sweaty and red-faced from training, and wasn't yelling directions out, then she obviously wasn't working hard enough. Instead of fidgeting, she decided to focus on doing some stretches while she waited, hoping that would keep her distracted.
"Kalimera, bonjour, hello,"
Xenia greeted, giving the team a slight smile.
"Thanks for coming. Last year we won against Ilvermony, so they will be hungry for a win this time,"
she explained.
"We are not going to let them win. Seekers, show me some...intent."
She had to think of the word for a moment, which probably didn't help her case of looking captain-y.
"Bellamy? You choose which hoops you want to guard, I will take the other."
He was younger, after all, and while she figured he probably wouldn't get a game unless she got bludgeoned off her broom, it was nice to have some backup.
"Don't go easy on the chasers. And chasers, don't go easy on us."
She looked at Eren with a smirk, before looking to the beaters.
"And you guys do what you do best. Just don't send the seekers to the nurse. We need them."
Xenia took a deep breath, realizing she was talking far more than she wanted to.
"Shout at me or wave your wand if you need help when we're in the air. Stretch if you need to then let's get going!"
While everyone got ready, she released the bludgers and snitch, tossing the quaffle to one of the chasers and taking to the skies, hovering around the middle for a moment to make sure everyone was up and ready before heading to the opposite hoops to their alternate, wondering if she should've set specific chasers to specific keepers and shrugging. They were smart enough to manage.
Out of Character:

No arrivals, just get straight to it! Please check your PMs, too.