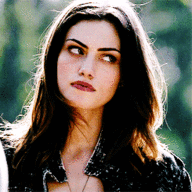 Tuscan Charmers Captain • Animagus • Frost Academy
Messages

9,651
OOC First Name

Ash
Blood Status

Muggleborn
Relationship Status

Single
Sexual Orientation

Straight
Wand

Straight Dark Cherrywood Wand 13" Sturdy with Selkie Hair
Age

7/2010
It was almost an Entire Decade since Kida had been on the school grounds, but recently she applied for a Professor role and had succeeded; not telling her family what she was doing in case she got denied the role she didn't want to get anyone's hopes up, but succeeding she had secretly managed to avoid Aeon upon arriving and she hoped that no one had told him that she had got the job. Quickly running up the stairs her Professors robes whipping behind her she reached the fifth floor and skidded to a halt, She hadn't run like that through a castle in almost 15 years she would have thought.

The Transfiguration room was here, remembering her fond memories with her God Father Remus and learning Transfiguration one of her favourite subjects she pushed open the door and poked her head in, no one to be seen. Slipping inside the class room Kida quickly but softly closed the door and then lightly jogged to the offices and tapped on her Cousin's door and pressed her ear against it, she heard now sound and carefully opened the door, no one to be seen. she was about to slip inside the office when she heard a voice outside the first door she entered and recognized it immediately as Aeons, Slipping inside the new Professor was originally planning on just writing him a strange note and transfiguring some things in his office to mess with him but she instead quickly sat in his desk chair and put her legs up on his desk, crossing her ankles she smirked.

Listening as footsteps approached the room she quickly considered different options of scaring him, but decided on just sitting here would freak him out enough.