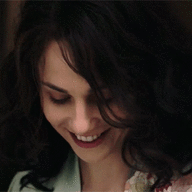 DADA 1-3 | Duelling enthusiast
Messages

266
OOC First Name

Amanda
Blood Status

Mixed Blood
Relationship Status

Single
Wand

13.5" Fir with Core of Basilisk Skin
Age

27
Lydia Lorelei Drage
​
Date of birth:
September 13, 2025
Full birth name: Lydia Lorelei Styx
Lydia- "From Lydia, Greece" (Greek)​
Lorelei- "Alluring Enchantress" (German)​
Drage- "Dragon" (Norwegian- Lydia's distant ancestors became experts working with this magical creature in remote northeastern Norway. More recently, Lydia's brothers Seth and Slade have made careers out of working with dragons.)​
Styx- "Refers to the mythological River Styx, which was used to ferry the dead to the afterlife." (Greek- this surname comes from Lydia's paternal side of the family, and is the name Lydia was born with. Lydia's mother changed her surname to Drage in early life.)​
Birthplace: Obsidian Harbour, New Zealand
Hometown: Copper Harbor, Michigan, USA
Accent: American
Strengths: Ambitious, intelligent, organized, analytical
Weaknesses: Rigid, judgmental
Likes: Tea, duelling, transfiguration, laws
Dislikes: Magical sports, coffee, animals
Physical description: Lydia stands at 5'6" (1.68 m) and is slender; she is tiny compared to the rest of her siblings. Her hair is medium-length, dark brown, wavy, and usually pinned up. Her eyes are gray. Lydia puts a lot of effort into her personal appearance and is usually dressed in robes with eye-catching colors.
Education: Ilvermorny (Wampus), Graduated 2044
Favorite classes: Transfiguration, Defense Against the Dark Arts
Least favorite classes: Potions, Herbology
Boggart: Hidebehind
Patronus:
Wand: 13.5" Fir With Core of Basilisk Skin
Profession: Defense Against the Dark Arts professor at Hogwarts New Zealand, years one to three
Current status
During an extended period of unemployment, Lydia enrolled in several amateur duelling competitions. As of late 2051, she accepted a position as Defense Against the Dark Arts professor at Hogwarts New Zealand and will teach first through third years. Lydia discovered after her arrival to the school that she would share a classroom with her grandfather, Kalif Styx. They have long been separated, have a complicated relationship, and are recently getting reacquainted.
Biography
Lydia had a turbulent early childhood, with the disappearance and later death of her father, Jaken Styx, before the age of one. Estrella changed the last name of her four children to Drage (her maiden name) to simplify their lives and avoid future conflict with Jaken's family. Lydia and her siblings were moved back and forth between the United States, Norway, and New Zealand.

Jaken had been raised to believe he was adopted until his untimely death, when in fact, he was the biological son of Kalif and Nicolette Styx. Estrella learned the truth in 2035. Out of anger and fear, she kept this a secret from her children until after her death. Thus, Lydia and her siblings had minimal contact with their father's relatives as they grew up.

The Drages moved back to the United States in 2036 and Lydia was enrolled at Ilvermorny. She was sorted into Wampus and excelled in most subjects. She had a tight circle of close friends and spent most of her time focused on her studies, graduating with top marks. She worked for the Magical Congress of the United States of America (MACUSA) in the Department of Magical Law Enforcement before quitting to take care of her dying mother full-time. Lydia has aspired to be an Auror, like her father, Jaken, but never pursued this career path due to ongoing disagreement with her mother.

Lydia was a "new" arrival to New Zealand as she has not lived there since childhood. Estrella left the family's property in Obsidian Harbour to her children. Lydia decided to join her siblings in New Zealand for a fresh start.

Lydia is usually at odds with her older sister, Olivia, due to their conflicting personalities and strengths. Lydia is closest to her younger brother, Slade, and on good terms with his twin, Seth.
Last edited: