Socially Inept | Lazy | Pessimist
Messages

485
OOC First Name

Claire
Blood Status

Half Blood
Relationship Status

Too Young to Care
Sexual Orientation

Confused
Age

11/2033
arvel art
ayers
you want me to be completely honest? i, always, have been terrified of love. to slow
dance with the bliss and the prevailing chance of complete misery. knowing that, it will
either save me or cripple me. for if there is one thing beautiful in this crumbling world: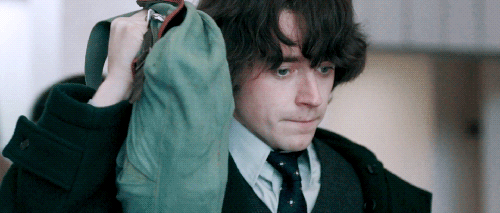 it is love. the curling of souls. but god, if there is one thing horrific in it,
too, then it is most surely loving something with your entirety, only to
have it all vanish away within a hint of a second.






links &

author note

poems by christopher pondexter
last updated 06/04/2018
​
full name
arvel art ayers

date of birth
4th november 2033

area of residence
waikato, nz

birthplace
oxton, scotland

nationality
british
dialects
english

blood status
half-blood

education
hogwarts nz

house
hufflepuff

graduation
july 2051
occupation
student

previous occupations
n/a

marital status
single

sexuality
too young to care
(not looking)
patronus
unknown

abilities
none

eye colour
blue-grey

height
average

children
none

[th colspan="4"]Quick-Bio[/th]
the wand chooses the
wizard

Knotted 12 Inch Rigid Hazel Wand with Phoenix Tail Feather Core
basic
information
it is supposed to hurt, my child. that is why there is water in your
eyes and blood in your veins. if we knew no pain, we wouldn't have
known truth, and truth, my child, is the soul of the universe.</FONT></SIZE></COLOR>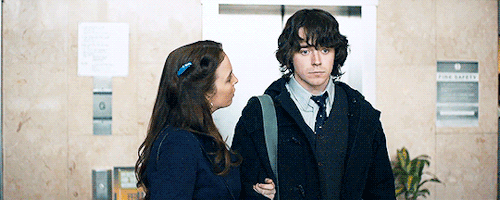 to be socially awkward isn't a flaw. society tries to tell us otherwise. i go out and
see so many plastic faces, hear so much lukewarm rubbish. anytime i see
a quiet person, i think to myself, "ah, beautiful, so you understand."
name details
​


full name
arvel art ayers

name at birth
arvel art ayers

legal name changes
none

name etymology
arvel is a welsh baby name meaning 'cried over'. in english, the name art is derived from the roman clan name artorius, meaning noble, courageous. ayers is a scottish surname, first used by those who lived in the city of ayr in south-western scotland.

nicknames
arvel's name is occasionally shortened to arv. he has no preference as to what he is called. besides this, he has never been nicknamed; his family are not the sort to give them.



birth & residence​



date of birth
november 20th, 2033

birthplace
oxton, scotland

nationality
british

blood status
half-blood

area of residence
waikato, nz

previous areas of residence
oxton, scotland - november 20th 2033 - august 8th 2042 (aged 0-8)

dialects
english

accent
scottish


education & occupation​

<FONT font="arial">

schools attended
channelkirk primary school - september 4th 2039 - july 17th 2042 (aged 5-8)
home educated (aged 8-11)
hogwarts scotland - september 1st 2045 - present (aged 11-)

hogwarts house
hufflepuff

favourite class
potions & herbology

most loathed class
astronomy

achievements
none

learned credentials
none

corporeal patronus
unknown

patronus memory
n/a

boggart
unknown

wand
knotted 12 inch rigid hazel wand with phoenix tail feather core

occupation
student

boss
n/a

relationship with coworkers
n/a

previous occupations
none

miscellaneous qualifications
none
charms
n/a

transfiguration
n/a
history of magic
n/a

dada
n/a
herbology
n/a

potions
n/a

astronomy
n/a

arithmancy
n/a


ancient runes
n/a

muggle studies
n/a
comc
n/a

divination
n/a
[th colspan="6"]newt grades[/th]



relationships​

<SIZE size="50">


relationship status
single (not looking)

sexuality
too young to care

past relationships
flings - none
short term relationships - none
long term relationships - none
marriages - none
no-one's word and
nobody's promise
empathetic  -  anxious  -  pessimistic  -  lazy  -  cautious  -  kind
​
empathetic
if somebody near arvel is upset, or in pain, arvel will invariably share their suffering. it doesn't even matter if he isn't emotionally close to that person; when he sees somebody experiencing something unpleasant, be it a stranger or his best friend, he cannot help but place himself in their shoes. fortunately, this also means he can share other people's joy and excitement. he will often seek out the company of positive and upbeat people, as though he might not always understand their optimism, and might even criticise it, he feels good when he's around them.

anxious
arvel's tendency to overthink disposes him toward an anxious personality. this is most noticeable in social situations, where he will be so busy worrying what people think of him, or whether he'll say something stupid, that he will stammer, deliver sentences in monosyllables, or simply say nothing at all. for this reason (among others), he finds it incredibly hard to make friends, especially if he admires or feels inferior to somebody. he has no belief in himself or his capabilities, to the point where he will refuse to share his creative work for fear of embarrassing himself.

pessimistic
even when arvel has a good day, he'll tend to focus on the bad things that happened, discounting positive events as if he hardly noticed them. this is an attitude he adopted from his father, and though he recognises it as a problem, he doesn't know what to do to fix it. this pessimism further contributes to his anxiety surrounding making new friends, as he fears that his dull, cynical outlook on life will bore people and push them away, or make them bully him. it's a vicious cycle, as his pessimism breeds pessimism; he believes people are selfish and unkind, thus acts superior to them, causing them to treat him more unkindly, etc.
lazy
if there's a way to avoid having to do something, you can count on arvel to find and exploit it. inaction is his greatest weakness. he simply doesn't see the point in studying, or making friends, or joining clubs, or trying new things. his pessimistic view on things usually makes them look boring before he's even started - and if by chance he does try something new, he'll immediately pick out the bits he didn't enjoy, rather than the bits he did. the silly part is, he's not unintelligent; if he put his mind to it, he could achieve great things. he just doesn't see why he should bother.

cautious
arvel's cautiousness goes hand in hand with his anxiety. he'll rarely act on impulse, tending to weight up the pros and cons of things before acting - if he ever acts at all. his fear of failure will paralyse him when faced with the opportunity to succeed; thus he will not take a risk if he thinks it might end in embarrassment. he's also careful sharing personal information with others, needing time to determine whether or not he can trust them not to stab him in the back. most of the time, this leads to him never trusting anybody.

kind
being so empathetic, arvel often goes out of his way to be kind. of course, he never expects anything in return - to do so would be setting himself up for disappointment. his acts of kindness tend to be subtle, and often overlooked, but he will always be thinking of how he might make someone's day slightly better, not wanting them to feel as sad or lonely as him. he'll only withhold an act of kindness if the person has once mistreated him; he does not forget easily, nor forgive unless given an excellent reason to admit his vulnerability to them again.







i've air in my
lungs
​
optimist or pessimist?
arvel is an unwavering pessimist. he's so good at finding fault in things, it's almost a talent - not that he would ever consider himself talented at anything. whenever somebody is speaking positively, it takes arvel great self-restraint not to interrupt them with all the negative points he's thinking about.

introvert or extrovert?
social interaction to arvel is synonymous with slow torture. he hates people - being around people, talking to people, listening to people, thinking about people. if there's any way he can circumvent a social situation or gathering, he almost certainly will. once he's made a friend, he tends to enjoy their company, but much prefers spending time with that person one-to-one than being in a group, where he is liable to worry about impressions, or compare himself to others.

cautious or rash?
because of his tendency to worry, arvel is a cautious boy. he won't rush into any decision, takes his time weighing up the pros and cons of a situation, and rarely speaks impulsively. this cautiousness can often lead to inaction, especially when he is by himself, though having encouraging or enthusiastic company can help him make a decision when he's stuck deliberating.

logical or emotional?
despite not outwardly expressing much emotion, arvel feels things deeply. he empathises excessively with others, and is sometimes confused when others don't understand him, as he expects everybody to share his ability to pick up on emotion. he tends not to care too much about logic; facts are rigid and tedious, whereas emotions are exciting and inspiring.

disorderly or neat?
arvel isn't disorderly, but he doesn't tend to notice clutter, either, and has no trouble working in messy surroundings. he's able to close himself off from the world around him and focus on a task with ease, so whether he takes care to be tidy or not doesn't tend to matter. too much mess will annoy him, but similarly so will things that have been over-organised.

work or play?
play. arvel despises work - especially hard work. he isn't stupid; he just doesn't see the point in exerting himself for other people. when he does apply himself to something, it's usually because he gains personal satisfaction from it. otherwise, he just won't try.

night owl or early bird?
arvel would likely consider himself a night owl, as although he does not tend to stay up late, he loathes mornings with a passion. getting out of bed, especially in the winter, when it's still dark outside, usually requires all the energy he has, and puts him in a sour mood before the day has even started. arvel needs a lot of sleep; he cannot function without it, and tires easily.

book smart or street smart?
book smart. in spite of his laziness, arvel is actually quite intelligent - in fact, this tends to be why he often cannot be bothered to apply himself. if the work isn't stimulating, he'll be bored, and if he's bored, he'll get lazy.

animal lover?
arvel feels indifferently towards animals, his family never having owned pets. he did own a hamster as a child, but rarely handled it for fear that it would bite him, and thus it was not tame.

right handed or left handed?
left handed

hobbies
poetry, writing, criticising things, board games, role-playing, singing
favourite colour
blue

favourite number
does not have one

favourite weather
sunny

favourite season
summer or autumn

favourite holiday
halloween

favourite animal
does not have one

favourite smell
coffee, cut grass, fresh linen

favourite food
thai curry

favourite drink
banana milkshake

least favourite colour
pink

least favourite number
does not have one

least favourite weather
rain

least favourite season
winter

least favourite holiday
doesn't have one

least favourite animal
doesn't have one

least favourite smell
disinfectant

least favourite food
avocado

least favourite drink
water​

<i></i>
[th colspan="2"]likes & dislikes[/th]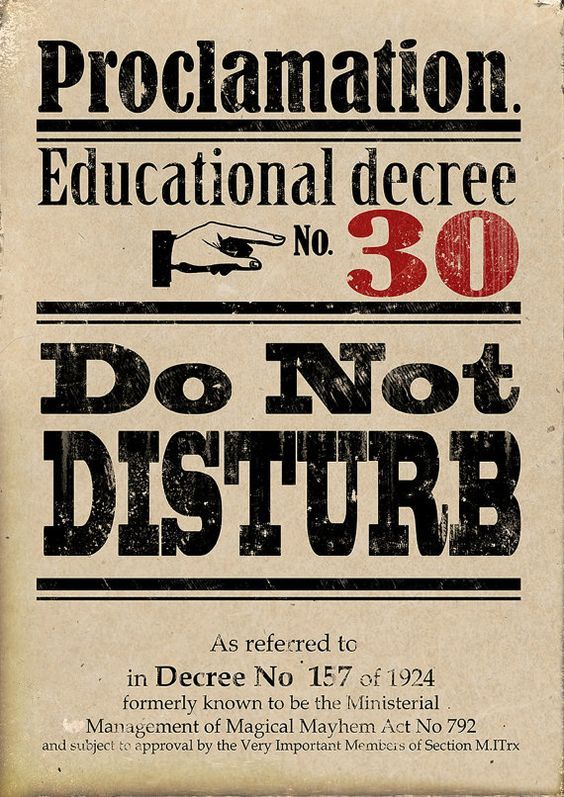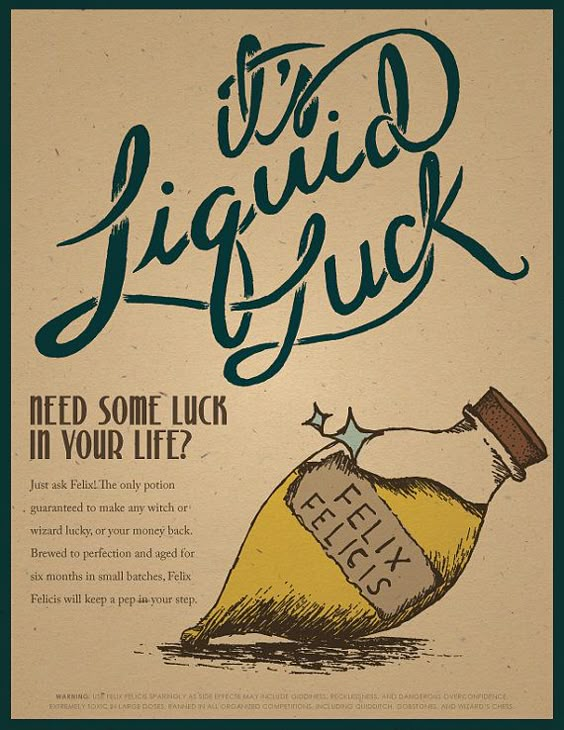 <COLOR color="#9c7011">

my word is

true
​
physical appearance
​


height
slightly above average for age

weight
average in proportion to height

build
skinny, lanky

scars
none prominent

distinguishing features
prominent dimples (though he rarely smiles)

eye colour
blue

hair colour
dark brown

hair style
thick, wavy, wiry

facial hair
none

clothing style
plain sweaters/shirts, jeans, trainers

handwriting & signature
to come