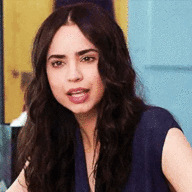 🎨 stubborn painter with a free spirit 🎨
Sofia sat in the common room and pretended to be studying, but was actually looking at the clock when it would show ten and everyone would go to bed, and when she would be able to squat outside. The plan was to go to the Forbidden Forest tonight, so it was forbidden, just like being outside the common room so late. Nevertheless,
Sofia
waited for the last member of the tower to go to sleep, she took off her leather jacket and went through the painting.
She walked quickly so as not to be in the hands of a supervisor. Soon she was out of the castle and went to the forest until she pulled out a wand at the forest and put on a light to see what was happening in front of her.