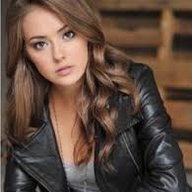 Thrill Seeker || Twin of Harper Fletcher
Elizabeth had waited all week for this moment and could hardly wait to get out of the car. She begged her mom to take her to Orongorongo Track to go hiking, but she was too busy with work. Her mother had given her permission to go with a babysitter to a guided day hike on the trail. Elizabeth wasn't as excited for a guided trail but was still excited to get out an explore.
Her babysitter, Alyssa, pulled into the parking lot where they were to meet the other hikers and the trail guide. Elizabeth hopped out of the car and began to grab the hiking bag that she carefully packed. Skipping over to the trail guide, she sat down on the ground and began to double check the contents of her bag.
"Flashlight? Check. Compass? Check. Extra socks? Check. Water? Check..."
Elizabeth spoke quietly to herself.