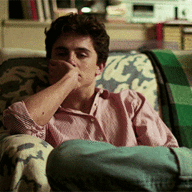 amputee + orphan + lost + alt. seeker
Messages

1,457
OOC First Name

Charlie
Blood Status

Half Blood
Relationship Status

Too Young to Care
Wand

Knotted 13 1/2 Inch Flexible Fir Wand With Augurey Tail Feather Core
Age

3/2040 (13)
Ruben/Flynn- oki, let's start something as soon then. As soon as sorting begins technically the school would be open hahahah

Eoin/Noah- Sounds good to me. You wanna start or should I?
Ruben + Flynn - yeah sure, after sorting starts we can throw something new up for them!
Eoin + Noah - I don't mind who starts it. Whoever starts this one could end up starting the Ruben + Flynn one? So whichever you would prefer doing I guess?