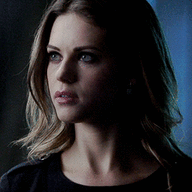 Fashion / Creative / In Love (Guinevere)
Violeta Finch looked forward to this evening, as this was the first dance she would be with her girlfriend. Already in the middle of the dance floor, with Gwen in her arms. Violeta might have been part-veela, but she felt that all eyes would have been on Gwen more. Gwen's dress was stunning, and hugged all of her curves all the right way. Violeta loved looking at the other fifth year Ravenclaw. The Part Veela leaned forward and kissed her gently on her lips.
"You look so beautiful tonight, Gwen. I am blessed to be here with the most beautiful Ravenclaw to grace this hall,"
Violeta purred toward the other girl. Violeta held the other one tightly, seemingly afraid to let her go, or else be stolen by some other person less deserving. Violeta smiled, feeling more and more at ease than ever before. This was what she wanted. For all time.