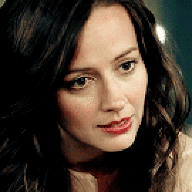 understanding | counsellor adoptive mother of 4
Messages

408
OOC First Name

Rowan
Blood Status

Mixed Blood
Relationship Status

Single
Sexual Orientation

Straight
Wand

Holly/Ebony Wand, 12 1/2 inches, Essence of Griffin Feather
Age

11/2011 (42)
Full Name: Maria Rebecca Madison
- Birth Date: 11 November
- Current Age: 11
- Basic Appearance: Maria has long brown hair down to the middle of her back. Her eyes are wide and brown, and her face is always smiling. She is tall and skinny, without much of a shape. Her posture is generally shy, and she doesn't open up easily.
- Parents:
Daniel Michael Madison - Daniel is tall and brown haired. He works as a waiter in a wizarding restaurant in Dunedin, New Zealand. Daniel has one half-blood parent and one muggle parent.
Sarah Amanda Madison - Sarah is short and blonde. She is a chef at a wizarding restaurant in Dunedin, New Zealand. Sarah's parents are both half-bloods.
- Siblings, if any:
Ricky Anthony Madison - Ricky has blonde hair, and is short like his mother. He is ten years old, and attends the same primary school as Maria.
Vanessa Carol Madison - Deceased. Vanessa was short with brown hair, and died of cancer when she was six, Maria was five, and Ricky was four. They all remember her fondly, and miss her immensely.
- Pets, if any: A goldfish called Carrie.
- Area of Residence: Dunedin, New Zealand.
- Blood status: Mixed

- What would their Patronus be? A horse
- What would their Boggart be? Blood. She faints at the sight of it.
- What would their Animagus form be? (If they ever were to become one) A dolphin.
- What would your character see if he/she looked in the Mirror of Erised? Her older sister still alive.
- What memory could they use to create a Patronus? Playing at the park with her brother and sister, the day before Vanessa went into hospital and began chemotherapy. Everyone was laughing and smiling together as a family, and nothing has felt quite the same since, though they try to go on.


- Imagine that your character keeps a diary or journal. Write a page that could possibly be found in it:

November 18th

It is getting warm again! Today was our monthly family visit to Vanessa's grave. I still miss her. We looked at the old photo albums when we got home, and she's so beautiful and happy. After visiting the grave, we all went out for ice cream, and Ricky dropped his on my head mucking about standing on the chair, and then I yelled at him, and then mum yelled at both of us, and we went home. Mum is so stupid. She's so pretty and I'm all stick shaped. Why can't I look more like her and less like dad. Argh.
I'm sorry. I'm just in a bad mood. After we got home I went to Becky's house and played with her bunny. I wish mum and dad would let me have a bunny, but when I go to Hogwarts I won't be able to take it with me. I'm going to have to leave Carrie behind. I'll miss her, but mum says there's a lake, just like the Hogwarts she went to, and that might have fish in it. Tomorrow mum's going to take me with her to work, and I'm going to watch the chefs cooking with magic. I love it when we go to the restaraunt, it's so exciting seeing all the magic around. I can't wait to go to school and learn how to do that myself!